Towing, Hauling, & Wrecker Services Cookeville, TN
Experienced • Best Rates • High Quality
+ Best Tow Prices In Cookeville
+ Well Known Fast and Friendly Service
+ Considerable Experience
+ Motorcycles
+ Cars, Trucks, Vans
+ Equipment
+ Tractors
+ Antiques
+ And Much More…
At Ragland's Towing and Wrecker Services in Cookeville, TN, we offer our customers only the best. We specialize in vehicle towing and also transport across states. But we don't just do vehicles, "we can haul anything that can fit on a forklift." With the best prices around, our services are essentially unbeatable. Plus, with our 24/7 assistance, we're never out of reach. So whether you're stranded in the middle of nowhere, or you just got in a wreck, our tow truck service is here to serve. We have been in the towing and hauling business for years and offer extra perks that other tow truck services may not. For example. If you get into a car wreck you do not need to have the extra stress of finding a taxi service. We offer an extended cab towing at no additional cost and we can haul you to the same location your car is being towed to. This saves money, time, and stress! Part of the benefits of choosing Ragland's Towing.
Beyond this we have years of experience so you are able to be at ease with our service. Often a lack of experience can cause further damage to both automobile and property. This is not necessary. Additional damage to property or automobile can be a real problem for people after the accident. Our tow truck crew is very reliable and team the right equipment with right training and experience. Consistence wins the race and Ragland's Towing has been very consistent for year. Often times with towing companies you don't know what you are going to get show up to your location. Is it a newbie with little experience or did the garage send out one of their workers out on a run doing something other than their full time job. This can be very concerning and not taken lightly.
In addition to this whether it is day or night you want someone to show up to your location that is trust worthy. Often times the very appearance of many tow truck drivers creates a tension before the process is even started. As mention before there is no reason to add extra stress on top of an already potentially already stressed situation. A person should not be concerned with themselves, their belongings, or private information with a hauling company. Trust must be apparent by appearance and backed by reputation.
Full Haul Tow Truck Services
With Ragland's we are a full haul tow truck service. This means we are safe to use for your classic cars, tractor, and even factory equipment. With full haul tow trucks the entire vehicle is loaded onto the bed of the truck. This helps eliminate damage that can happen to vehicles when they are towed by traditional tow truck services. The traditional method loads part of the car and then drags the back of the car behind the tow truck. Obviously looking at this scenario this is not the best solution for your car. We would not expect to see a classic car hauled like this. Our full haul solution is better for your car and we charge less money as well.
We can take your prized vehicles, bikes, or anything that needs to taken to your destination.
Call Today!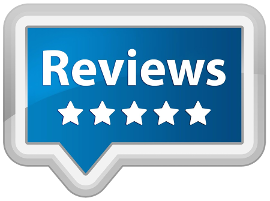 Putnam County & Upper Cumberland
This is a great company to work with.
I highly recommend them to anyone in need of a tow. Whether it's a short distance to the shop, or even a long haul across the map they have you covered! Bobby and his crew take excellent care of our vehicles when in transport. As a an auto dealer, that is very important to me. He has the most reasonable rates, and an excellent time-frame. He is trustworthy and takes extra special care when loading and unloading vehicles, and when it comes to mass transport, he has the best drivers around!
Call Bobby for your auto transport needs!
Sincerely,
Bryan Williams
Williams Auto Sales LLC.
Cookeville, TN
At Ragland's Towing we are a very experienced business in the world of cars. Mr. Ragland has several decades of experience, so is able to avoid many of the problems that the new staff in other companies make. From hauling machinery to transporting vehicles from state to state, Ragland's Towing has done it all.
Lowest cost and rates for in-town service. Our prices at Ragland's are unbeatable! With the superior towing services and the no cost add on services accompanied with cheaper prices the choice for towing is easy! So if you are in Cookeville Tennessee and want cheaper prices and excellent service we are here for you. Great reliable and friendly service at cheaper prices!
With 24/7 service, you'll always be able to reach us if there's an emergency, or if you just need some hauling help. We're always open and ready to assist you with any situation you may have. Hauling, towing, wrecking, transport, and all other services are 24/7, so you can have confidence in knowing we always have your back.
Towing & Wrecker Services
Towing and hauling is a serious business for us. We know if things are not handled properly expensive damage to vehicles or property can be incurred. With our years of experience and care for customer and property we are able to help our customers avoid such damage. If you have the right equipment and know how you can provide exceptional service call after call. Another reason wrecker services can be a serious business is often times we are serving customers when they are in a real time of need and a emotionally heightened situation. We are able to come in and handle things in a professional manner to help lower stress levels. One of the additional services that we offer that not only assist in this, but in saving the time and money is an extended cab tow truck. With this we are able to save our customers the added stress of locating additional transportation to get back to wherever they are having their vehicle moved from. This as mentioned before can save customers time and money. This is all wrapped up in a friendly and courtesy service that is at a cheap cheap price for Cookeville, TN towing. We can also do longer haul and state to state transport.
You may call us day or night at: 931-239-2471